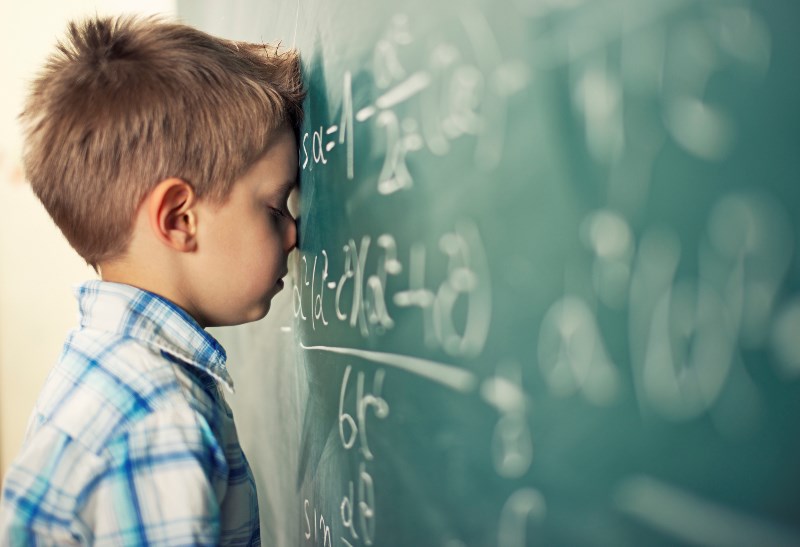 Do you ever feel a little guilty about the pressure we put on children who struggle with math? That's a dangerous place to be. We worry about them shutting down and giving up on math. But all is not lost.
For some students just the sight of a page of math homework is enough to turn an ordinary evening of homework into a household battle. It can appear to be a lack of motivation, but is it?
Teachers know that many students do not have the underlying foundational or basic math skills to build a solid knowledge of grade level math requirements. There are many reasons for this lack of skill and some of them can be found in this introductory course http://ogcourses.mathworkshops.com It's free to watch the first lesson of the webinar course.
Once the intensity of the math curriculum begins to build in the school year, these students are left behind. Strengthening math skills is possible, and knowing how to do it could be the catalyst your child or students need to start making wiser decisions about their math learning and developing long-term academic math goals.
In the process of Orton-Gillingham (OG) Math instruction, students learn how to rewire their brain for a "Can Do" "I Will" Math Power. As parents and teachers sometimes the very things we think will motivate our students can actually push them away from self-control or self-confidence – so there's a lot to learn here.
In the OG Math webinar Marilyn will also show where math breaks down for many students, and will walk you through a powerful Orton-Gillingham math approach designed to strengthen math skills and each student's I – Will- power.
Change is possible. We'll show you how to get started by breaking apart the ideas of why and how we learn math, so you can see the skill sets you need in order to do fill math gaps and build a strong foundation that will serve your child or students for years to come. Isn't that what we are all aiming for?
Click on the video below link to check out OG Math Courses.
http://ogcourses.mathworkshops.com