Based on the Orton-Gillingham Approach (OG) for reading instruction, this interactive hands-on training introduces you to a multisensory approach for achieving mastery of primary and intermediate level math concepts. 
Register Here   or see below for more information.
Check back often for upcoming training sessions.

For some students, mathematics is a road traveled in small steps. A successful multisensory approach leads the student through small increments of understanding toward unifying themes in mathematics. Student's strengths and needs must be recognized and addressed with built-in "checks for error," as well as a built-in system for building confidence and competence.
The OG interactive, cognitive approach for learning math enables students to develop more effective ways of thinking about math and applying new skills.
requires students to consciously "think" through processes which might be quite automatic for most children.

is a success oriented program in which the students work at levels appropriate to their abilities. Teachers provide needed instruction and create opportunities for practice in carrying skills to functional use.

uses a multi-sensory technique. This means that the student will feel the motion of the hand touching, moving and building math concepts with concrete materials. At the same time the student will see, verbalize and hear how the math concept is developed and problems can be solved.

builds in a structural and sequential way in order to fill any gaps in the child's knowledge of math functions, vocabulary and problem solving. Therefore, students develop adequate math skills to become independent.

includes an approach to the language of math which stresses the use of the intellect.

emphasizes teaching to individual needs.

teaches patterns of thought, i.e. the process needed to perform math functions and problem solving correctly, not just memorizing facts.
_______________________________________________
OG Math – Summer 2018 
 OG Academic Math  Basic Concepts Training  Courses
Training Locations:
UBC Okanagan Campus, Kelowna, BC – July 3 – 6
Information and Registration is here
 SFU Surrey Campus, near Vancouver, BC – July 9 – 13
Information and Registration is here. 
____________________________________________________

OG Academic Math – Basic Concepts 
Online

Training Course
For Information and Registration contact OG Math here.
____________________________________________________
OG Academic Math  – Certification Practicum
One to One & Personalized – OG Math Coaching and Mentoring

Are you interested in an Orton-Gillingham Math

Overview Workshop

?
Take a look here.
Or Contact OG Math to arrange a workshop or with questions anytime.
 _____________________________________________________________
OG Math Introductory Course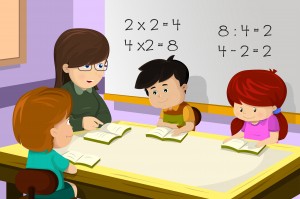 This course is included in the SFU & UBC-Okanagan O-G Math Basic Concepts in-class curriculum materials for each registered course participant .
It is provided as an online introduction to the ideas that support OG Math Training for teachers, tutors, administrators and parents who are enrolled in OG Academic Math, Basic Concepts.
If you have any questions please just send Marilyn a message anytime.